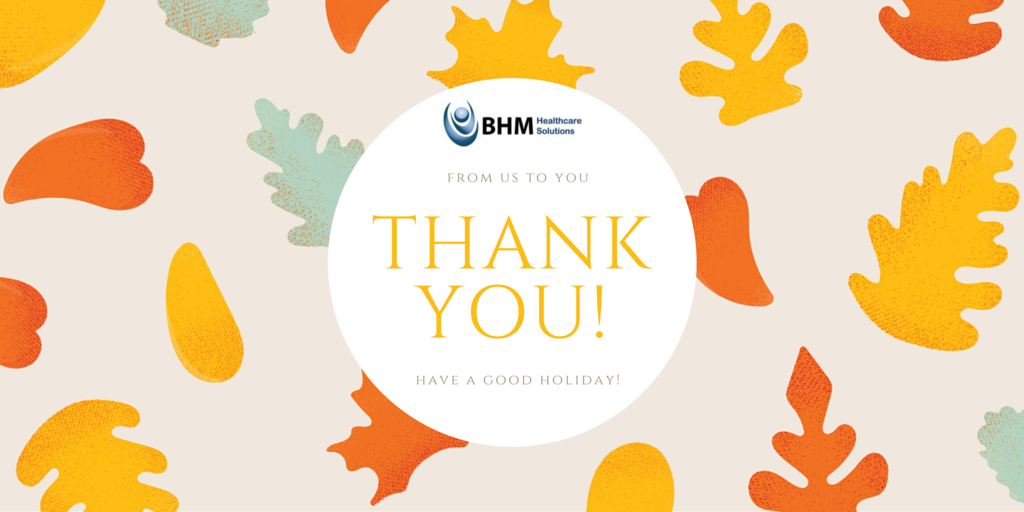 The holiday season is upon us, and we want to being by saying how thankful we are for all of the wonderful businesses and individuals that we have the pleasure of working with and interacting with, in addition to all of the readers of our blog and newsletter, and those who remain active (and interactive!) with us on social media.
We consider ourselves grateful to be a part of the exciting and rapidly evolving healthcare arena in America, and are fully committed to not only staying current on the latest industry trends, but also assisting our clients and readers navigate through today's healthcare challenges to create thriving organizations.
We are excited to announce that beginning in December we will be rounding out the year with exceptional free educational offerings and resources that anyone can take advantage of. This will include the opportunity to participate in WebClinics, view on-demand webinars, and gain access to valuable industry reports, resources, white papers, and trainings that have been selected to guide organizations toward higher quality healthcare and robust financial standings.
We believe in working toward the greater good of the provision of quality healthcare, and continuously striving to provide the products, services, and guidance to assist those in the healthcare industry in achieving that objective as well.
So from BHM to all of our clients, readers, and social media partners, thank you!