---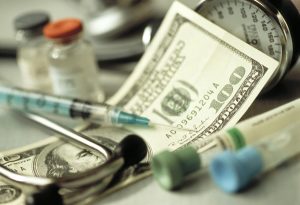 According to the CDC, drug overdoses are the leading cause of accidental death in the United States. Of the overdose deaths that occurred in 2015, 63 percent involved an opioid. Payer options for managing efforts against opioid overuse range from monitoring population data to working with provider networks.
As reported in Managed Health Executive, Academy of Managed Care Pharmacy (AMCP) Addiction Treatment Advisory Group during their March 28, 2017, session, "Tackling the Opioid Epidemic and Addiction Treatment: A Managed Care Approach."
They discussed payer strategies addressing opioid utilization including:
Prior authorization on certain formulations/products,
Quantity limits,
Dose limits,
Controlled substance "lock-in" programs
Restrictions on the use of multiple short-acting or multiple long-acting opioids
Cigna
Cigna announced an update to their bold goal of 25 percent reduction by 2019. Within the last 12 months, Cigna customers' use of prescribed opioids has declined nearly 12 percent – about halfway to achieving the company's goal.
"The opioid epidemic is far too big for any one person or organization to fight alone. Success will require the efforts of multiple stakeholders," said Cigna President and CEO David Cordani. "The decline in opioid use that we have seen in just one year is encouraging and reinforces how much more we can accomplish as we continue to work together."
Cigna assists doctors in preventing, recognizing and treating opioid misuse by:
Analyzing integrated claims data across pharmacy and medical benefits to detect opioid use patterns that suggest possible misuse by individuals, and then notifying their health care providers.
Alerting doctors when their opioid prescribing patterns are not consistent with the Centers for Disease Control and Prevention's (CDC) guidelines that include opioid selection, dosage, and duration.
Establishing a database of opioid quality improvement initiatives for doctors that can help them determine next steps for improving patient care, including referrals into chronic pain management or substance use disorder treatment programs.
Cigna is also implementing additional customer safety measures in support of the CDC guidelines.
Effective July 1, most new prescriptions for a long-acting opioid that are not being used as part of treatment for cancer or sickle cell disease, or for hospice care, will be subject to prior authorization.
"As a country, we have developed an overreliance on opioids to manage pain. If we're going to break the opioid epidemic, we need to change that culture," Cordani said.
Blue Cross Blue Shield of Massachusetts
In a piece from AMA, Blue Cross Blue Shield of Massachusetts also used a multi-pronged approach including prior authorization for short-acting opioid after three, seven-day fills within 60 days of the original. New starts of long-acting opioids require prior approval and a block of opioids from mail orders, among others, said Thomas Kowalski, RPh, clinical pharmacy director of health and medical management at BCSC of Massachusetts.
The new approach reduced the monthly prescription rate of opioids by 15% and decreased the number of patients using prescription opioids by almost 9%, or 14,000 fewer opioid prescriptions per month. Blue Cross Blue Shield of Massachusetts also cut claims for short-acting opioids by about 25 percent and eliminated an estimated 21.5 million doses of opioid medications in the state over a three year period.
Efforts Against Opioid: Healthcare Fraud Prevention Partnership
Healthcare Fraud Prevention Partnership which includes major payers like Aetna, Cigna, and Anthem and government agencies such as the Department of Health and Human Services—came up with five actions that they say "should be strongly considered for implementation by all payers as soon as possible."
These include:
Train providers on the Centers for Disease Control and Prevention's "Guideline for Prescribing Opioids for Chronic Pain." Payers should consider communication and incentive models that encourage providers to understand and adhere to the CDC's recommendations, the paper says.
Promote access to and usage of Medication-Assisted Treatment. Because adding MAT to behavioral therapy is more effective in treating opioid use disorders than behavioral therapy alone, the paper suggests this approach should be widely promoted and reimbursed.
Promote the availability of naloxone. Reducing barriers to patients' access to naloxone as well as reimbursement for the drug prevents the "catastrophic consequences" of ineffective management or misuse of prescription opioids.
Encourage the use of data to identify and correct fraudulent, wasteful, or abusive practices associated with opioids. Data systems can help identify patients at risk for opioid use disorder as well as identify and prevent nonmedical use of prescription opioids and drug-diversion schemes, the paper notes. So it encourages payers to participate in studies that use cross-payer data to identify and act on fraudulent or wasteful activities across organizations.
Identify and share effective practices across the healthcare sector. Payers should work together to communicate the best ways to identify at-risk patients, treat or prevent opioid use disorder, and identify providers whose prescribing practices fail to comply with CDC guidelines.
For payers, implementing utilization management processes and CDC guidelines are two tactics key to the efforts against opioid epidemic. Known as the behavioral health experts, BHM review services bring the experience your organization needs. Click HERE and discuss how BHM's review network can ease the workload of your chief medical officers and medical directors.