---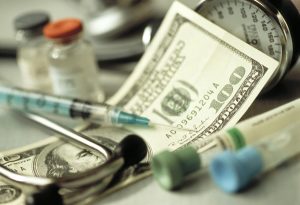 The extent of the opioid crisis means years of work, resources, and programming from payers, providers, and patients. Three reports paint a broad response from many sources. The last report, funded by the Robert Wood Johnson Foundation, conducted a literature review and interviewed insurers, providers, and patient advocates looking for the most current efforts, data, and experiences from the frontlines of the opioid crisis.
Medicaid: States' Most Powerful Tool to Combat the Opioid Crisis special report from the State Health Reform Assistance Network.
Responding to the Prescription Opioid Crisis from the Association of Community Affiliated Plans (ACAP)
Responding to the Opioid Crisis, by Center on Health Insurance Reforms. Continue (below) for a summary of that reports results.
Insurers find themselves in key positions for affecting change. Next are stories from some of the largest public and private payers.
Seven Insurer Programs
Opioid Crisis Current State
The executive summary from the report follows below and appears on the blog site of Georgetown University Health Policy Institute's Center on Health Insurance Reforms titled, "Responding to the Opioid Crisis: Insurers Balance Stepped up Monitoring, Restrictions with Need for Appropriate Pain Treatment", by CHIR Faculty, Dania Palanker, Sandy Ahn, and Sabrina Corlette.
In order to explore how insurers are responding to the opioid crisis while also meeting the needs of members living with chronic pain, we recently conducted a literature review and interviewed insurers, providers, and patient advocates. We discuss our findings in a new report funded by the Robert Wood Johnson Foundation.
Provider and patient advocates asserted that health insurers have fueled the opioid epidemic by incentivizing physicians and patients to use opioids for pain because of coverage gaps for non-opioid pain treatment. Respondents noted that limits on services such as physical therapy, difficulties accessing mental health services, and medical management techniques create incentives for providers to rely heavily on opioids to treat patients living with chronic pain.
Insurers described various approaches they are taking to curb opioid prescriptions. All insurer respondents reported that they track opioid prescriptions and limit the quantity or dosage of opioid prescriptions to reduce overprescribing and unused opioid medications.
Three of the five insurers interviewed are working to improve pain care through the use of non-opioid pain treatment modalities by educating providers and patients, providing tools to primary care providers to improve treatment of pain, and encouraging patients to use other, non-opioid treatment options. However, these insurers are generally not closing coverage gaps identified by providers and only one of the five insurers has a com
prehensive approach to expanding access to pain care.
Insurer respondents are striving to reduce opioid prescriptions while expanding the use of non-opioid pain treatment, but they face challenges. The lack of pain specialists and integrated pain management clinics, a need for more provider education, and patient expectations inhibit insurers' ability to accomplish this goal.
People with pain are caught in what some have called "a civil war in the pain community" as people disagree on the balance between the need to treat chronic pain and the need to prevent opioid misuse. There are concerns that people with chronic pain are losing access to treatment options because of efforts to prevent opioid misuse by changing prescribing practices. At the same time, people living with chronic pain do not always have adequate access to non-opioid based therapies through their insurance.
Quotes from interviewed insurers:

" [Our approach to opioid over prescribing has] never been a campaign to simply reduce opioids at the expense of pain management."
" Health plans have to be vigilant about mining data and look for patients and prescribers that are outliers."
" [We have] much tighter quantity limits on all opioid prescriptions for acute pain."
" …a blame free environment," on its approach to educating providers about patients with pain."
More more on the stories of insurer programs:
McCluskey P, "Insurers tackling opioid crisis with support for addicts." Boston Globe, Wednesday, November 11, 2015
http://www.bostonglobe.com/business/2015/11/11/insurers-take-new-steps-fight-opioid-addiction-costs-rise/WGZ5l3v7cxjsByDoia9GCO/story.html
Becker D, "Insurers Hire Social Workers to Tackle the Opioid Epidemic." National Public Radio, All Things Considered, Monday, January 25, 2016
http://www.npr.org/sections/health-shots/2016/01/25/463870922/insurers-hire-social-workers-to-tackle-the-opioid-epidemic
Edlin M, "How Four Health Plans Are Fighting the Opioid Epidemic," Managed Healthcare Executive, Sunday, July 10, 2016
http://managedhealthcareexecutive.modernmedicine.com/managed-healthcare-executive/news/how-four-health-plans-are-fighting-opioid-epidemic
For payers, sharing successes opioid programs mean significant health improvement for all members. Seeing how seven of the top insurers met or exceeded many goals helps address the opioid crisis for everyone. Click HERE and discuss how BHM helps track claims data for payers.