---
Physicians and other health care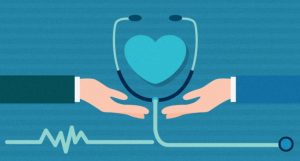 providers are expected to meet the needs of their patients by offering clear communication which will assists patients in monitoring their heath care. Texting is part of our everyday communication and can provide an efficient way to keep in touch with patience. In this overview of texting practices in healthcare, we explore how texting can help increase refill rates and expose some privacy concerns, and ways to overcome the pitfalls.
Study Finds Texting Increases Rx Refill Rates
According to a new study in the journal of MHealth, authored by my mPulse and Kaiser Permanente, found that patience who get text prompts to refill their medications are more likely to adhere to treatment regiments than to those who do not receive text reminders.
Key Points from the Study:
More that 44% of those in the texting group refilled their prescription compared to 30% in the control group.
After the reminders, 38% did so with in two hours, 49% within 24 hours, and the rest following the 24 hour reminder.
During the 3-month program, the average refill request rate was 18%
80% of refill requests were received within 8 hours of the initial reminder
Click HERE for the full study.
Patient Privacy Concerns with Texting
Texting by physicians and other health care providers has long been a hot topic due to the privacy and security considerations involved, although HIPAA and state laws have generally been at the center of this discussion. Health care providers should be aware that the Centers for Medicare and Medicaid Services recently weighed in on this issue.
After corresponding with several hospitals about texting, the Centers for Medicaid and Medicare Services recently issued a memorandum to state survey agency directors, stating that CMS does not permit texting of orders by physicians or other health care providers. Rather, providers should enter orders into the medical record by hand or by Computerized Provider Order Entry (CPOE).
Click HERE to check out the memo.
Texting is a modern convenience, so patients are apt to opt-in for easy communication for their prescription and healthcare needs. Smart healthcare leaders and payers must adjust their policies to accommodate efficiency for their clients, while protecting their privacy. Click HERE to find out how BHM helps support payers with integration of evidence-based best practices.