Now, we want to introduce to you our Chief Financial Officer at BHM Healthcare Solutions.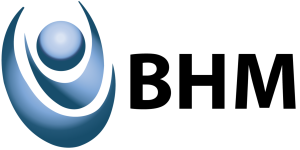 Jennifer Ternay Huber, CPA, MBA, has more than 20 years experience as an executive level associate in the financial and healthcare industries.  She has utilized her strong financial and operational skills to help clients in both the government and private sector.  Ms. Ternay Huber is a specialist in consulting with a focus on system design, management, healthcare operations, and financial services.  Her expertise includes review and design of operational processes, workflows, detailed financial analysis, accounting reviews, as well as financial and operational management training.
Recent changes in the health and social services industries because of the healthcare reform law can have a negative effect on the financial performance of organizations industry wide. Reduced fees, managed care, restructure of reimbursement models, and reduced budgets cause cash flow problems, deficits, and a general loss of business. The key to survival in these times is to adapt; it is one of the only ways to allow your organization to stay competitive and profitable in the current economic climate. It is essential to implement cost control, develop compensation models, and assume and manage risks.
BHM's consultants are experts in financial management for health care and offer numerous options to help organizations manage operational costs, increase net revenue, decrease cash flow problems, define growth opportunities, and comply with state and federal regulations. Through the application of cutting edge financial management models and strategies, BHM is able to rapidly pinpoint areas that lead to dramatically improved financial results.