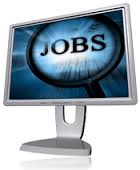 Summary: BHM Healthcare Solutions' Business Development Division is expanding rapidly and is seeking to fill the position of Proposal Writer. The ideal candidate will be experience and have excellent communications skills.
Details
BHM Healthcare Solutions seeks an energetic, collaborative and effective Proposal Writer to join its growing business development team. This position focuses on proposal development and support of business development initiatives.
Scope of Role & Responsibilities
Ability to work from your home office with senior management members of BHM to focus on developing strategic proposals that target client needs, and emphasize BHM's key messaging, and differentiators.
Independently manages, coordinates and facilitates business development projects (e.g. Requests For Proposals (RFPs), Requests For Information (RFIs), presentations, etc.) from initial receipt through milestones and end delivery in a timely and quality-driven manner.
Consults and collaborates with sales personnel, subject matter experts, and others across the organization to develop persuasive proposals, ensuring they are strategic and aligned with sales strategy for each proposal by participating in and facilitating strategy sessions.
Actively develops and maintains relationships with sales personnel, subject matter experts and other BHM leaders for the purpose of building an internal professional network, obtaining intelligence on proposal opportunities, and enlisting support as needed to achieve objectives.
Effectively manages multiple proposals within a dynamic team environment. Ability to exceed expectations, handle demands, resolve conflicts, and reach compromises is critical.
Demonstrates superior writing, editing and grammatical skills that align to provide a focused, persuasive, strategic and professionally polished proposal that meets client requirements.
Required Skills:
•Excellent written and verbal communication skills
•Active listening
•Critical thinking
•Reading comprehension
•Research
•Ability to prioritize and multitask within a fast-paced, challenging, and deadline-driven environment
•Ability to work within an established strategic framework
•Social skills
•Complex problem solving
•Analysis
•Judgment and decision-making
•Resource management
•Microsoft office
Additional Information
Location: Must be able to work independently from a home office setting
Time: Part-time with potential to move to full-time work
Experience: Healthcare experience preferred but not required
Salary: Varies Depending on Experience
Location: Remote
BHM is a national consulting firm, established in 2002, that helps organizations realize clinical, operational, and fiscal improvements that positively impact the provision of care. BHM works with hospitals, payers, government and providers. BHM's extensive network of healthcare professionals (300+) allows us to stage our growth based on the demand for our services.
BHM services include, but are not limited to: Strategic Planning and Organizational Analysis Consulting, Financial Consulting for Healthcare, Accreditation Consulting, Healthcare Transformation Assistance, Organizational Development, Physician Advisor/Peer Review
Click below to apply: